Musical Freestype
Musical Freestyle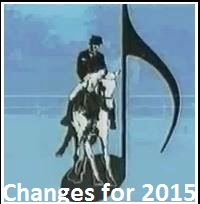 Freestyles are an increasingly important part of competitive dressage. They are mandatory for any Intermediate or Grand Prix rider who has his eye on championship competitions or for any Junior or Young Rider who wants to earn that valued spot on the Regional NAJYRC Team. But freestyle is not just for the elite of the sport, nor is it just to be competitive. There is room for fun at all levels. The addition of music can be an inspiration to the rider and audience alike, not to mention that it gives us a creative outlet and another way to explore the sport we love.
Checklist for Freestyle Riders
If you have any questions, please contact our Programs Coordinator at MusicalFreestyle@usdf.org or (859) 971-2277.