USDF Dressage Sport Horse Youth Breeders Seminar
2019 USDF Youth/Young Adult Dressage Sport Horse Breeders Seminar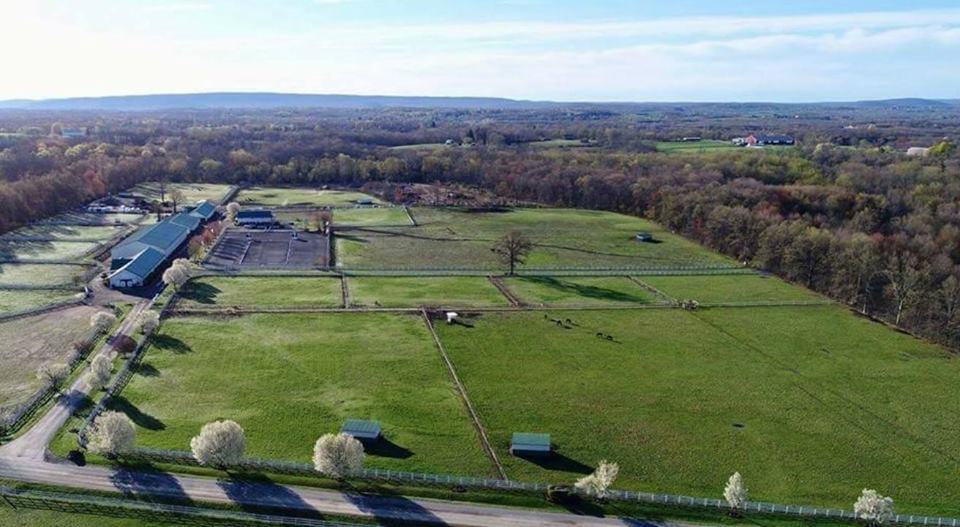 July 13-14, 2019
Maplewood Warmbloods
Middletown, NY
This course is an introduction for youth and young adults to the sport horse breeding farm, its purpose, operation, and overall goals. The participants will have two full days at one of the largest dressage sport horse breeding farms in the country. Included in their time at the farm will be sessions specific to both mare and stallion management, the handling of foals and young horses and their training – from first haltering to under saddle as an FEI horse; and ideal conformation and movement of the dressage sport horse will be introduced. Participants will also have the opportunity to gain experience evaluating the gaits of young horses under saddle. Unique for 2019 will be the opportunity for attendees to observe an Oldenburg Breeders' Society North American Division of GOV inspection, which will be part of this educational opportunity, and held at Maplewod Warmbloods. This inspection will include stallion licensing and mare performance testing.
Participants in this seminar must be age 14-27, and registration for Participants will be at a rate of $175.00. All Participants under the age of 18 must have a registered Guardian with them. Guardians serve as Auditors for the duration of the seminar, and registration for Guardians is at a rate of $85 for the weekend. Lunch is provided both days for Participants and Guardians as well. All Participants regardless of age are able to bring a designated Guardian with them.
FACILITY INFORMATION
The 2019 seminar will be held at Maplewood Warmbloods, 460 Bart Bull Rd., Middletown, NY 10941
SCHEDULE
Saturday begins at 8:00AM, and will conclude around 5:00PM
Sunday begins at 8:00AM, and will conclude around 3:00PM
HOTEL INFORMATION
Hampton Inn Middletown
20 Crystal Run Crossing, Middletown, NY 10941
(845) 344-3400

USDF has a room block reserved for this event. Please follow this personalized booking link to reserve your hotel room in the USDF room block. All room reservations must be placed by May 28, 2019 in order to be a part of this room block.
AIRPORT INFORMATION
Stewart International Airport is approximately 14 miles from the facility.
For more information, contact sporthorse@usdf.org.