Adult Opportunities
Adult Pony Opportunities
Dressage Seat Equitation
This class can be offered in both the Open and Adult Amateur categories and is designed to promote and reward correct seat, position and use of aids in dressage. If you are interested in riding in a Dressage Seat Equitation class talk with your local show organizers and ask them to add the class to their next event. Check out Equitation for Education on eTRAK for more on dressage seat equitation.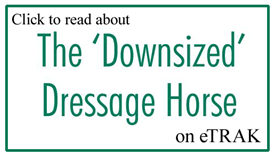 Horse Performance Certificates
Ponies are eligible for these awards which can be earned over a lifetime. These certificates begin at Training level and go all the way through Grand Prix. Check to see if your pony might be eligible for a Horse Performance Certificate.
Is your pony registered with a breed association? Many pony breed associations are participating organizations in our All-Breeds Awards program. Check to see if you might be eligible to compete in this awards program.