Publications
Publications Online
Please note that you must be logged in to view USDF Connection online.
USDF Connection
USDF Connection focuses on USDF's educational mission and the interests and needs of the American dressage community. The magazine offers a thoughtful and informative mix of USDF and dressage-community news, educational articles, features on the issues and personalities who are shaping the sport of dressage in America, and essays and commentary by many of the most recognized and respected names in the sport.
The USDF Connection Online is so much more than just a magazine! Now articles will include links to related video footage and interview clips from experts. The online version will not replace the print one you receive in the mail, unless you specifically tell us you only want to access the magazine online.
YourDressage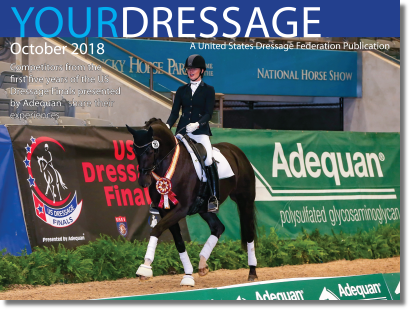 Online ePub
The digital-only publication, YourDressage, is compiled by USDF and written by participants from throughout the dressage community. The articles in this publication allow the reader to experience these individuals' stories as they navigate through the dressage world, as well as highlighting common themes relatable to all equestrians.
Annual Publications
USDF Online Stallion Guide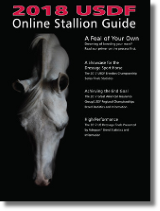 Online Stallion Guide
This is an annual online stallion guide, released by the United States Dressage Federation for the dressage community, exclusively for dressage breeders. This interactive guide has links for video and social media, to give you all the information you need to make a favorable breeding decision. Whether you are interested in breeding your mare, or are looking for a breeder with offspring already on the ground, this is a great way to learn more about dressage breeders throughout North America.
USDF Member Guide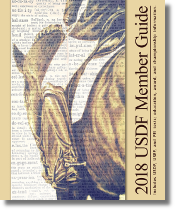 Online Member Guide
Visit any dressage show-whether it's one of nine Great American Insurance Group/USDF Regional Dressage Championships, any of more than 700 USDF-recognized competitions, or a schooling show-and you'll find the USDF Member Guide in the hands of riders, trainers, and horse-show parents. It includes USDF, USEF and FEI dressage tests along with USDF programs, USDF Awards and Championships information. It is a membership benefit to USDF participating and business members. The USDF Member Guide is also online.
Other Publications

Glossary of Judging Terms


USDF Lungeing Manual


Musical Freestyle Rules and Guidelines


Pas de Deux Rules and Guidelines


Quadrille Rules and Guidelines


USDF Teaching Manual


USDF Training Manual


Show Biz


Underfoot


The Journey