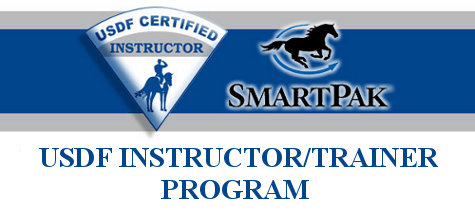 The USDF Instructor/Trainer Program is designed to educate amateurs and professionals who wish to further their education in the classical system of dressage. Our program offers educational workshops on lungeing, riding and teaching and includes a recommended reading list.
In addition to our educational workshops, USDF offers Instructor Certification for dressage instructors who meet specified proficiency standards. Certification is currently offered at the following levels:
Certified Instructor/Trainer; Training through First Level (new for 2012)
Certified Instructor/Trainer; Second Level
Certified Instructor/Trainer; Third through Fourth Level
If you have any further questions, contact the Instructor / Trainer Program Liaison at (859) 971-2277 or instructorcertification@usdf.org
To pay a program fee on-line click here.
News & Updates