The 2016 US Dressage Finals to be held November 10-13, 2016 in Lexington, KY
at the Kentucky Horse Park is a national, head-to-head competition that showcases competitors in adult amateur and open divisions, at Training Level through Grand Prix.
This year's presidential election will take place November 8, 2016.
For information about absentee ballots and state voting, visit http://www.usvotefoundation.org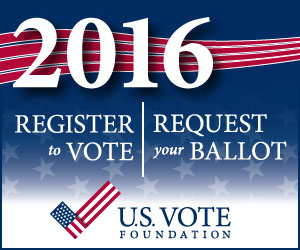 Announcements
Visit the USDF Store for US Dressage Finals Merchandise!