2017 NAJYRC
HITS-on-the-Hudson
Saugerties, NY
July 18-23, 2017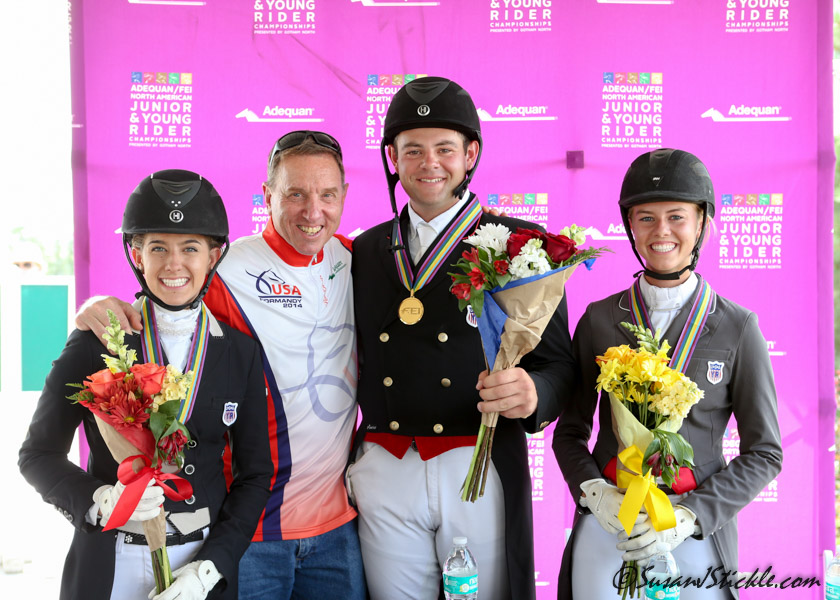 2016 NAJYRC Young Rider Individual Medalists: Gold Nicholas Hansen, Silver Rachel Robinson, Bronze Lexy Donaldson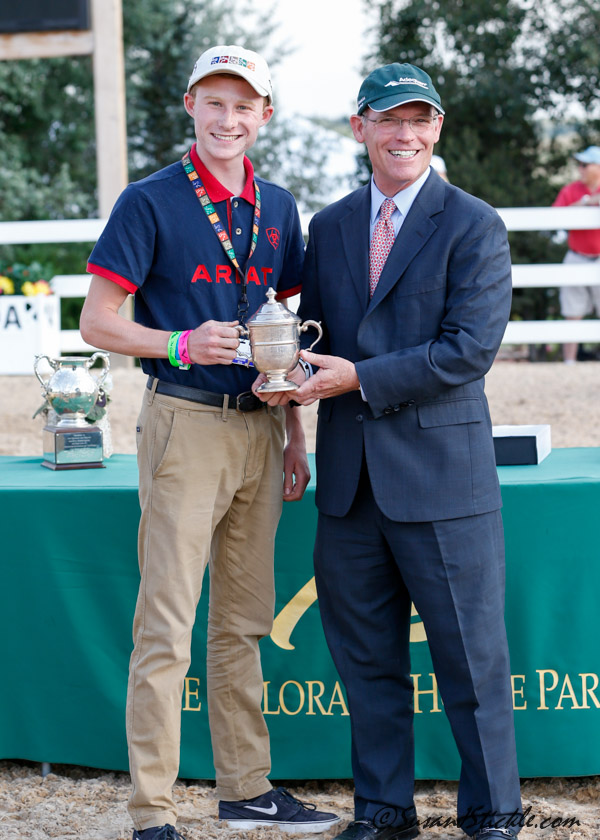 Ben Ebeling: Co-Recipient of the Captain Andrew B. De Szinay Memorial Sportsman Trophy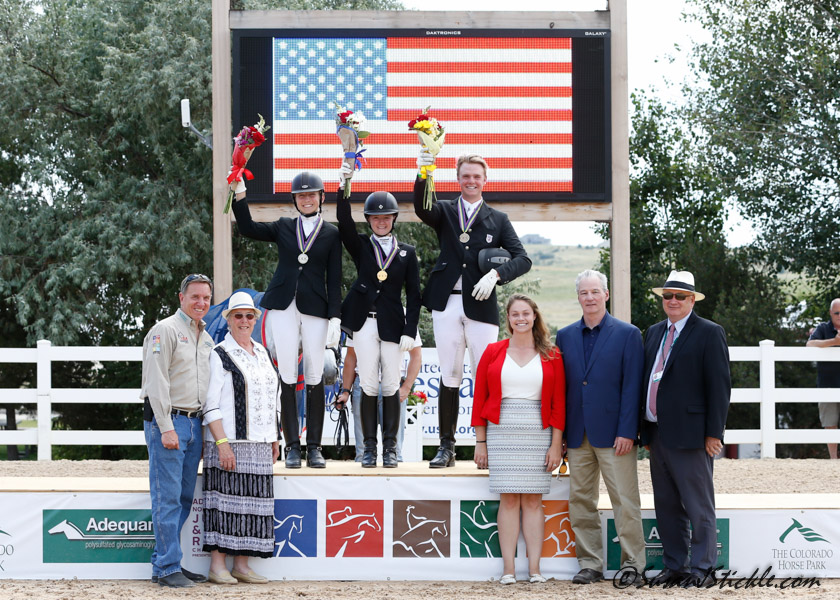 2016 NAJYRC Junior Freestyle Medalists: Gold Jenna Upchurch, Silver Vanessa Creech, Bronze Jackson Gillespie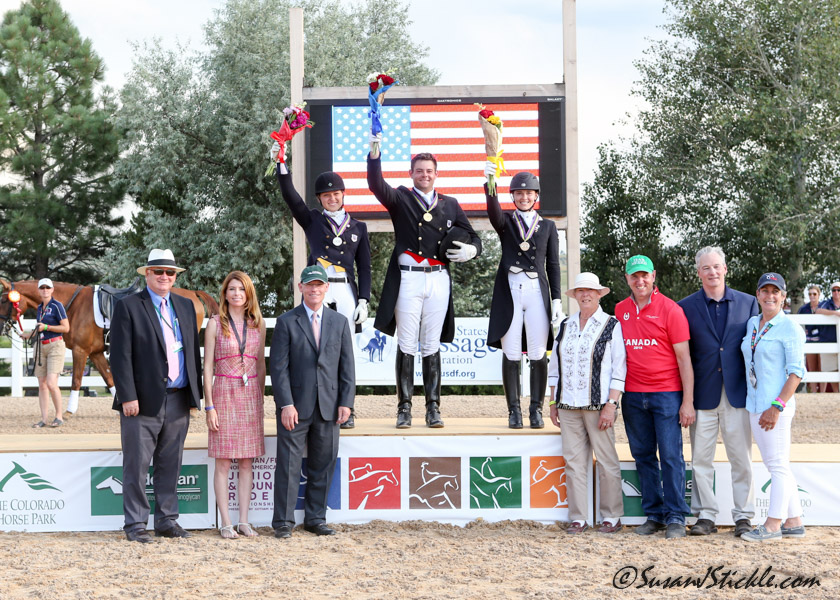 2016 NAJYRC Young Rider Freestyle Medalists: Gold Nicholas Hansen, Silver Rebekah Mingari, Bronze Emily Ferguson
The NAJYRC is a unique and prestigious competition which brings together the top FEI Junior and Young Riders, age 14-21, from throughout North American and neighboring countries. Teams of qualified riders vie for team and individual FEI medals in the three Olympic equestrian disciplines of show jumping, dressage, and eventing, the Para-Olympic discipline of para-dressage, and the FEI World Equestrian Games disciplines of reining and endurance. The competition is run under rules of the FEI (Federation Equestre Internationale, the international governing body for equestrian sport), and is the only FEI championship held annually on this continent.
The NAJYRC is designated by the FEI as a Continental Championship and is subject to the rules and restrictions of the FEI. The FEI Rules shall supersede all other rules during the course of the NAJYRC event.
Each USDF Region has a Regional Coordinator who may or may not also serve as the Chef d'Equipe. The regional coordinator is your first line of communication. They can answer any questions about the application and qualifying process, the competitions and how to prepare for your trip. Click here for a current list of Regional Coordinators and Chefs.
New to NAJYRC? Click here for more information.
Memo to Athletes Regarding 2017 NAJYRC Selection Procedures – Posted July 22, 2016
Athletes should thoroughly review the 2017 Selection Procedures. This document outlines the qualifying criteria, selection process for teams and several procedures which each athlete, coach and parent should be familiar.
Athletes who wish to compete at the NAJYRC MUST submit an application indicating their intent. Applications submitted on or before May 2nd will require an application fee of $50. For applications submitted after May 2nd and before May 16th, the application fee is $300. The qualifying period for the 2017 NAJYRC is August 1, 2016 to June 19, 2017 unless otherwise determined no later than January 1, 2017. Click here to apply.
Click here to find the current 2017 Qualifying Competition Calendars.
OTHER RESOURCES AND REFERENCES
If you have any further questions, contact the NAJYRC liaison at (859) 971-2277 or najyrc@usdf.org.
USDF Youth are on Facebook! "LIKE" us today!