2015 NAJYRC Junior Freestyle Gold Medal winner Barbara 'Bebe' Davis on Rotano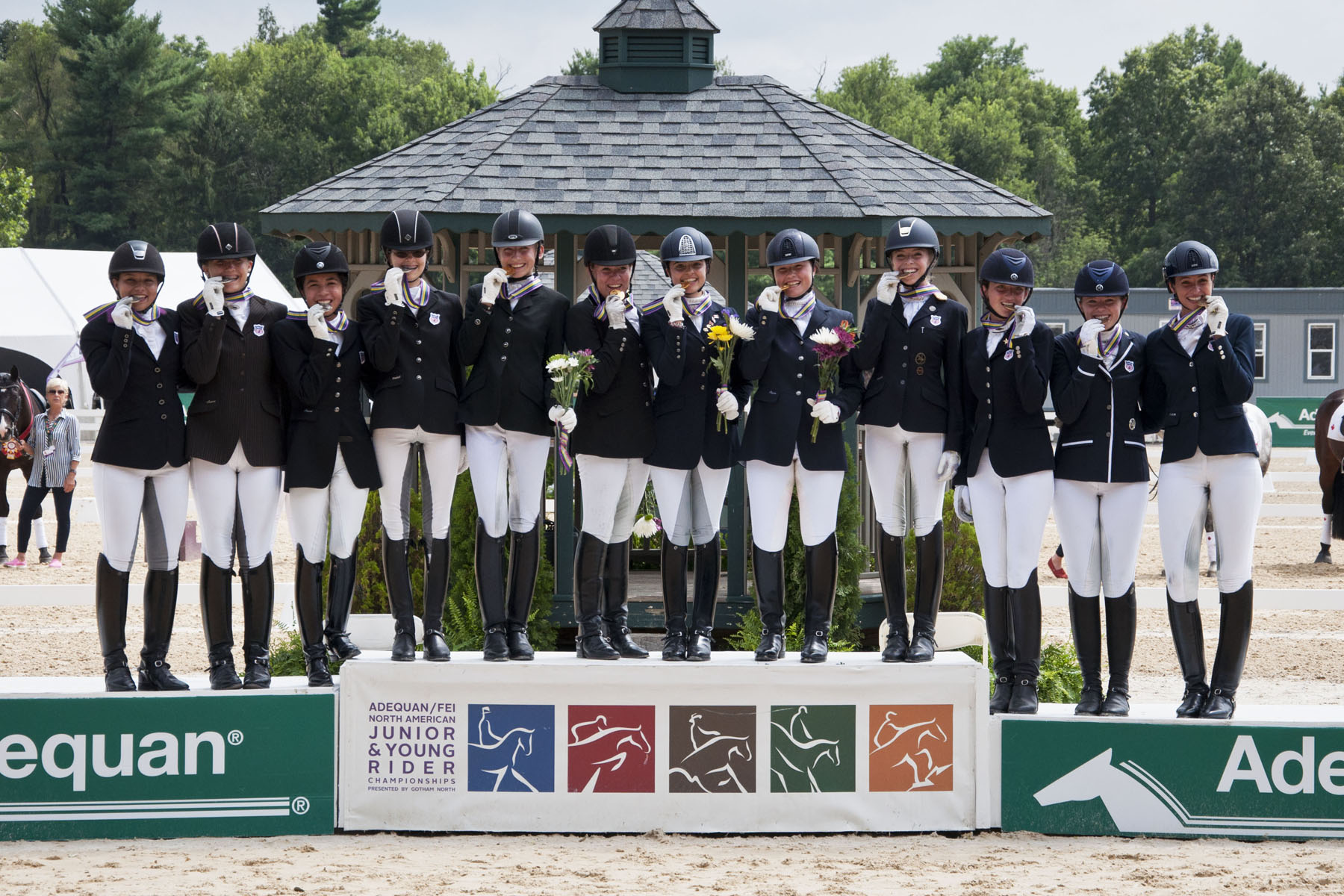 2015 NAJYRC Junior Team Medal Winners: Gold Ontario, Silver Region 7, Bronze Region 9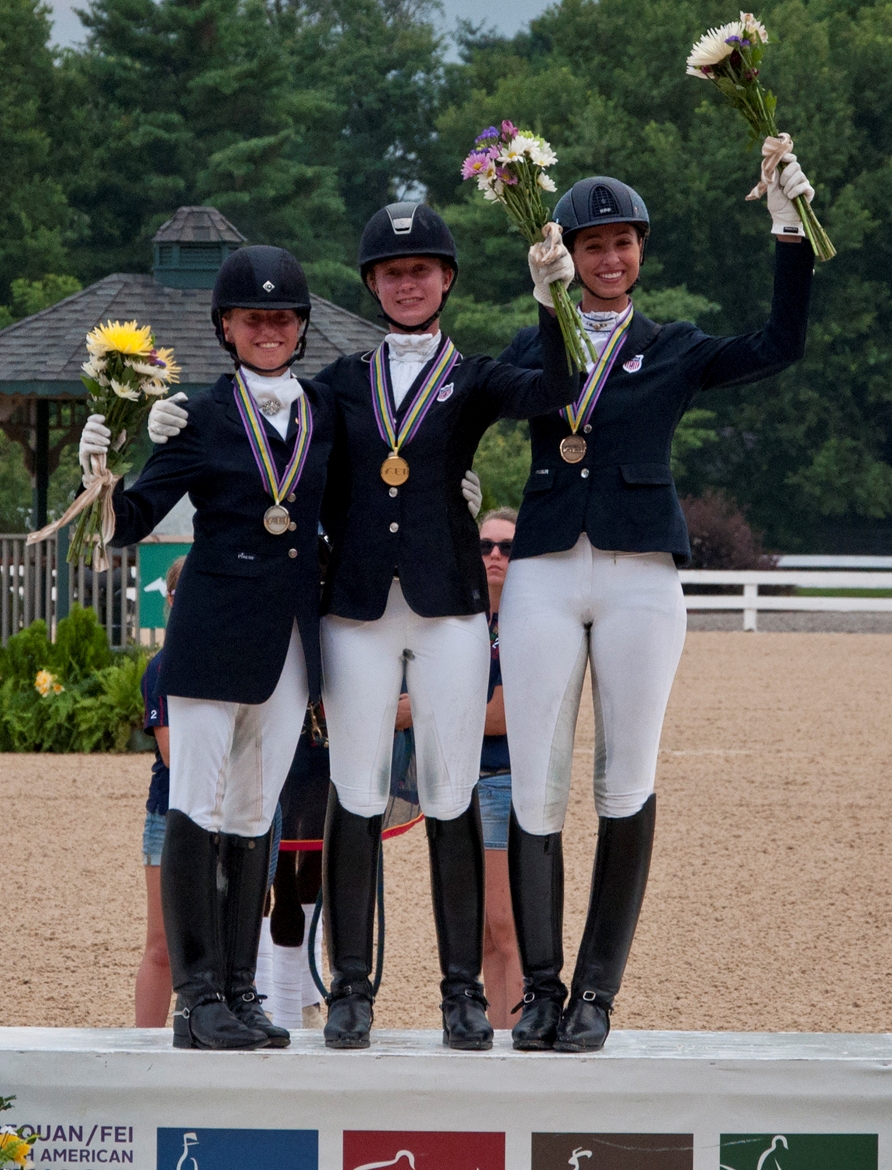 2015 NAJYRC Junior Individual Medal Winners: Gold Helen Claire McNulty, Silver Cammille Bergeron, Bronze Chloe Taylor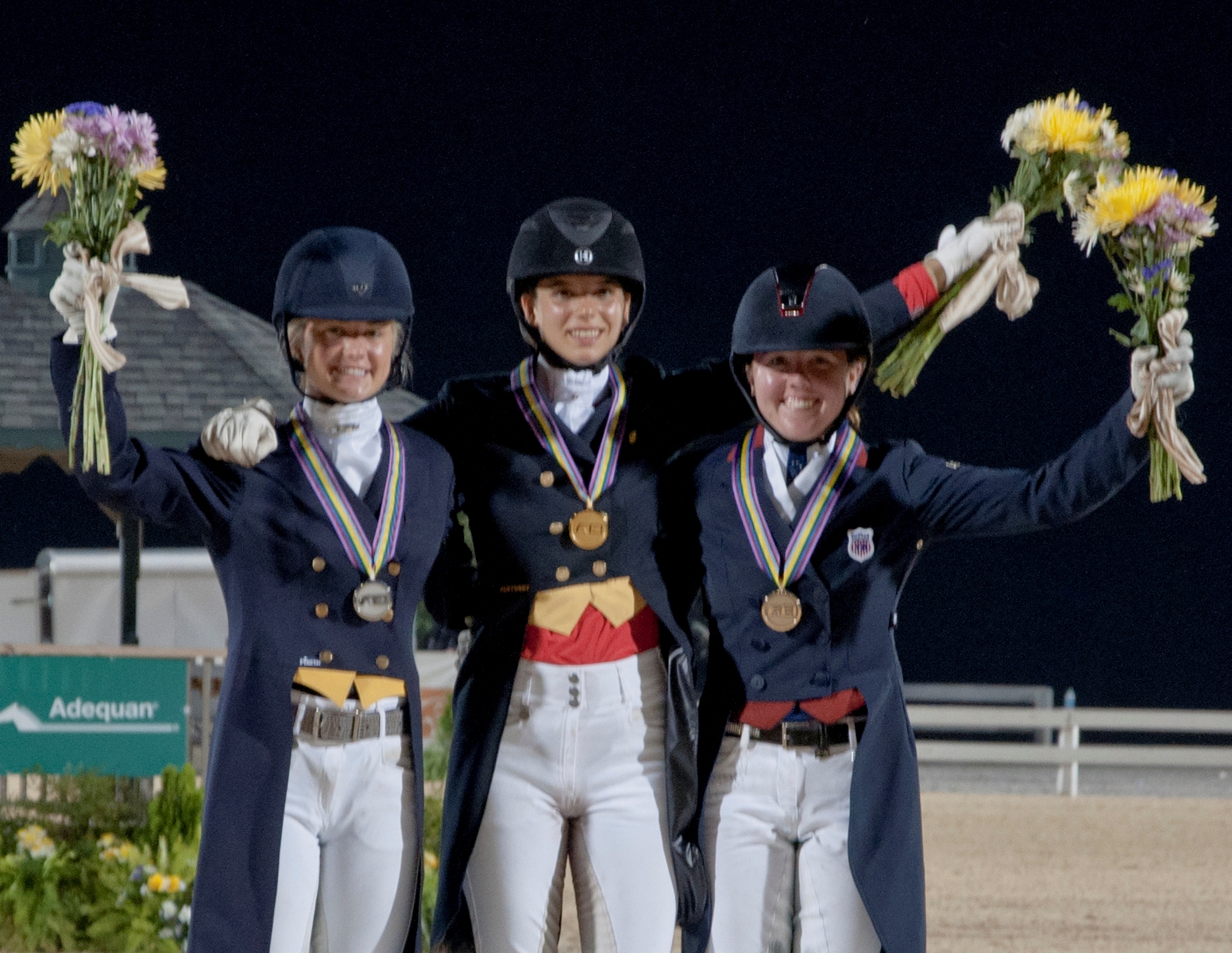 2015 NAJYRC Young Rider Freestyle Winners: Gold Naima Moreira Laliberte, Silver Hannah Bauer, Bronze Kerrigan Gluch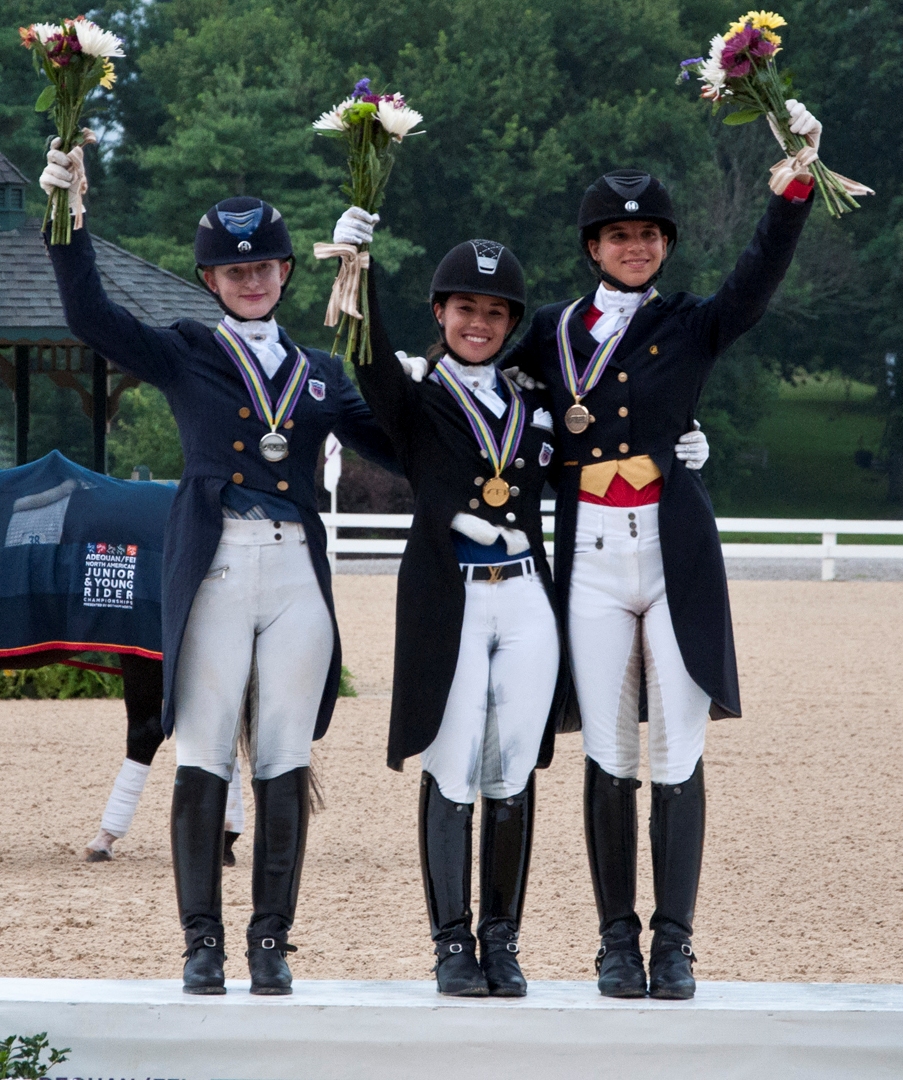 2015 NAJYRC Young Rider Individual Winners: Gold Natalie Pai, Silver Catherine Chamberlain, Bronze Naima Moreira Laliberte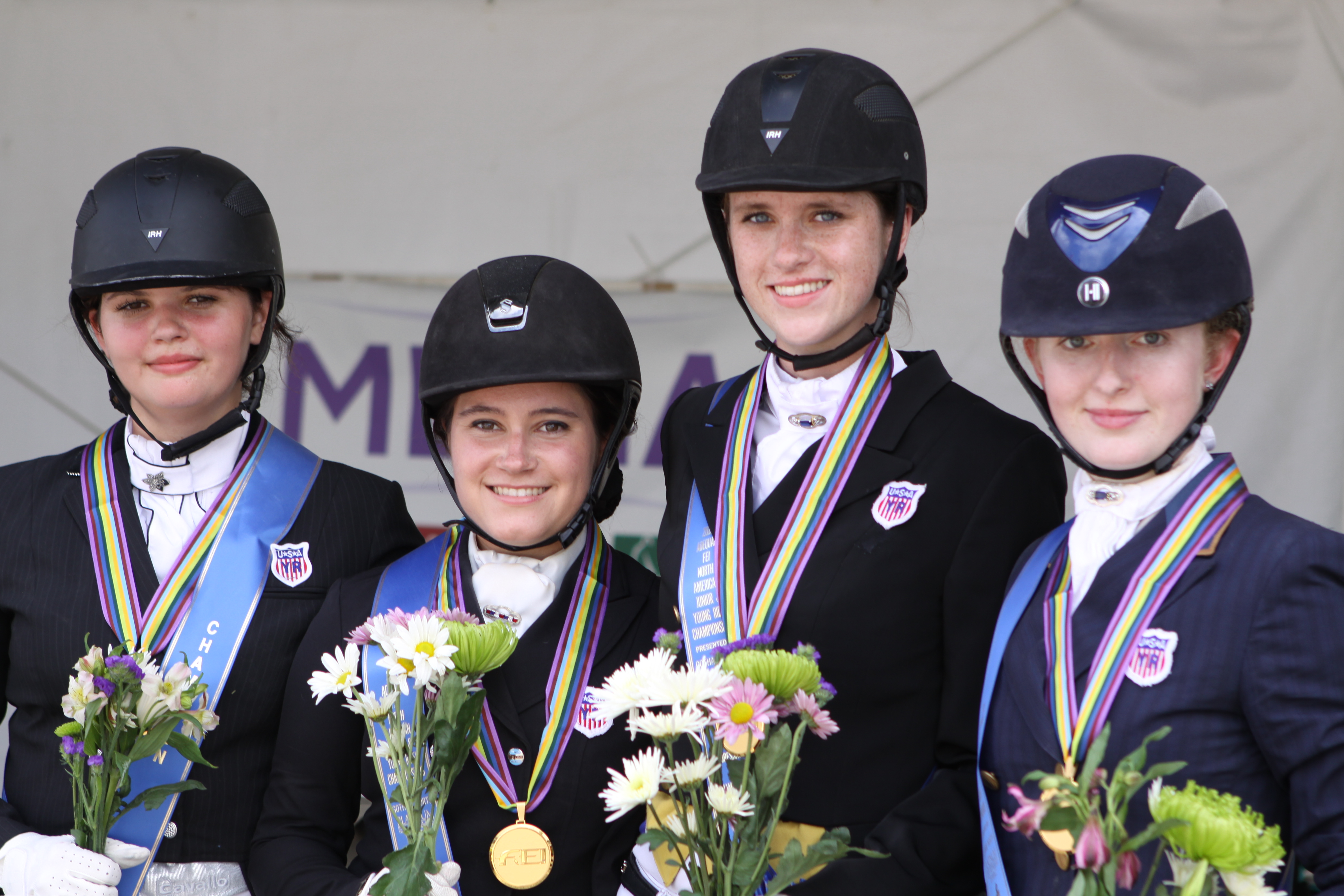 2015 NAJYRC Young Rider Team Gold Medal Winner: Region 7 riders Samantha Jenny, Cassidy Gallman, Lindsey Brewin and Catherine Chamberlain
The NAJYRC is a unique and prestigious competition which brings together the top FEI Junior and Young Riders, age 14-21, from throughout North American and neighboring countries. Teams of qualified riders vie for team and individual FEI medals in the three Olympic equestrian disciplines of show jumping, dressage, eventing and the FEI World Equestrian Games disciplines of reining. para-dressage and endurance. The competition is run under rules of the FEI (Federation Equestre Internationale, the international governing body for equestrian sport), and is the only FEI championship held annually on this continent.
New to NAJYRC? Click here for more information
The NAJYRC is designated by the FEI as a Continental Championship and is subject to the rules and restrictions of the FEI. The FEI Rules shall supersede all other rules during the course of the NAJYRC event
2016 NAJYRC
Colorado Horse Park, Parker, CO
Dates July 26-31, 2016

2016 Selection Procedures - pending
Want to know what it's like to compete at NAJYRC? Read about this rider's experience!
USDF Youth are on Facebook! "LIKE" us today!
If you have any further questions, contact the NAJYRC liaison at (859) 971-2277 or najyrc@usdf.org.