The Great American/USDF Regional Dressage Championships program is designed to promote and recognize the pursuit of excellence by providing a showcase competition that meets established quality standards for riders within each of the nine USDF regions. Riders can qualify for the Regional Championships by riding in designated qualifying classes at USDF recognized competitions. The Regional Championship competitions provide an excellent opportunity for spectators to view the top horses and riders in their region.
Great American Insurance Group/USDF Regional Championship Rule Update!
Effective December 1, 2016: Horse/rider combinations may enter more than one qualifying test, and qualifying Freestyle, at each level per day as Great American/USDF qualifying. (USEF DR 127.4)
How to Qualify:
To qualify for a Regional Championship, horse/rider combinations must earn a total of two qualifying scores at two different USEF-licensed/USDF-recognized Dressage Competitions, from two different judges. For more information, please become familiar with all of the program rules.
USDF will presume qualified horse/rider combinations will compete in the region in which the rider resides as determined by the address associated with the rider's membership information on file as of July 1. Riders are NOT required to be a resident of the region to compete in that region's championship. Riders, who wish to compete at Regional Championships in a region other than their region of residence, must submit a Change of Region Form, and $25 processing fee if done prior to July 1
When/Where:
The US Dressage Finals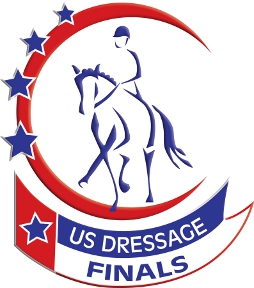 Horse/rider combinations who qualify through the nine GAIG/USDF Regional Championships, will have the opportunity to compete on the national stage at the 2017 US Dressage Finals presented by Adequan. It will be a head-to-head competition in Dressage showcasing Adult Amateur and Open riders at Training through GP levels. The event will include the Open and Adult Amateur Divisions at Training through Grand Prix levels and all Freestyles.

Champions and Reserve Champions who have achieved a minimum score, and filed a "Declaration of Intent" will be eligible to compete. "Wild Card" invitations are also available to high-scoring competitors in the Regional Championships who are not otherwise eligible.
Tell Us What You Think:
Sponsors
USDF is pleased to have the continued support of Great American Insurance Group as the title sponsor of the regional dressage championship program.

Great American is one of the world's leading providers of equine mortality insurance and related coverages in addition to offering a full line of property and casualty products for the equestrian community through its equine farm center. Serving customers since 1872, Great American Insurance Company is rated "A" (Excellent) by A.M. Best. To learn more about Great American, click here.

Thank you to SmartPak, presenting sponsor of the regional championships. The patented SmartPaK supplement feeding system gives horse owners peace of mind with its pre-measured dosages for each horse. To learn more about SmartPak or to shop their products, click here.

Thank you Platinum Performance, supporting sponsor of the regional championships. Platinum Performance is committed to making sure that equine veterinarians, horse owners and trainers have the nutritional tools and information needed to benefit from cutting edge equine nutrition and supplementation. To learn more about Platinum Performance, click here.

USDF would also like to thank Merial, supporting sponsor of the regional championships. Merial is a world-leading, innovation-driven animal health company, providing a comprehensive range of products to enhance the health, well-being and performance of a wide range of animals. To learn more about Merial, click here.