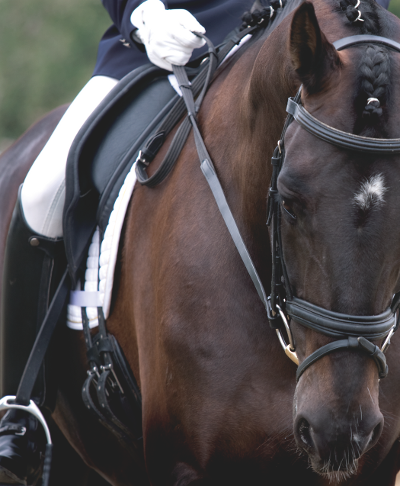 Photo by Katie Barrett
Entry and Invitation Qualifications
Download as PDF (Print-version / For Electronic Distribution)
INVITATIONS:

Champion and Reserve Champion horse/rider combinations for each level and eligible division, who are US citizens, will be invited from each of the nine (9) GAIG/USDF Regional Championships. Each horse/rider combination entering each Regional Championships class which would qualify for the National Championships for that year will be required to file a "Declaration of Intent" for the Championships, specifically committing "Yes" or "No" to participate in the National Championships. The "Declaration of Intent" form must be filed on the "Declaration" page of the US Dressage Finals website by the Closing Date for the Regional Championships entered.

In order to be named Champion and Reserve Champion in a Regional Championship class, a horse/rider combination must have achieved a score of 55% or higher. Champions and Reserve Champions in eligible classes will be automatically invited, as long as a declaration of intent has been filed. In the event that the Champion and/or Reserve Champion declines the invitation, or are ineligible to compete in the US Dressage Finals, an invitation will be extended to the horse/rider combination that has the next highest placing in the class, providing they have (1) achieved the pre-requisite score of 55% or higher, (2) declared "Yes" on the Declaration of Intent for that particular level and division, and (3) are US citizens. If that combination declines the invitation, the same process for issuing invitations will be followed down through the fifth placing horse/rider combination that have declared "Yes" in that Finals level and division. No invitations will be issued beyond the fifth placing declared horse/rider combination except as may be eligible through the Wild Card invitations described below.
WILD CARDS:

Horse/rider combinations who are US citizens and who are not otherwise qualified to compete in the US Dressage Finals may be invited to participate in a particular Finals class by earning a Wild Card. For all levels and divisions from Training thru Grand Prix, except freestyles, a horse/rider combination that competes in a Regional Championship class and achieves a score at or above the score listed below for that level and division may compete in the same level and division at the US Dressage Finals. In order to earn a Wild Card to compete in a freestyle championship class, a horse/rider combination must earn at least 5% above the minimum USDF Regional Championships Qualifying Score for that particular level. Horse/rider combinations are not required to have filed a "Declaration of Intent" in order to receive a Wild Card invitation.
| | | |
| --- | --- | --- |
| | OPEN: | AA: |
| Training: | 72% | 68% |
| First: | 72% | 68% |
| Second: | 68% | 65% |
| Third: | 68% | 65% |
| Fourth: | 68% | 65% |
| Prix St. Georges: | 68% | 65% |
| Intermediaire I: | 66% | 64% |
| Intermediaire 2: | 66% | 64% |
| Grand Prix: | 66% | 64% |